Sports Massage Therapy in Colorado Springs
Revamp is a Colorado Springs massage therapist with over 21 years of experience in the field. We help people recover from injuries and learn how to prevent future injuries from happening by providing treatments that can help with recovery, as well as stabilize and strengthen various parts of the body to result in an overall relaxed and content sense of relief from chronic pain. Our therapist has over 1150 hours at the Colorado Institute of Massage Therapy, where she specialized in treatments for athletes recovering from injury.
We also provide a variety of other services that can help with chronic pain, such as neuromuscular therapy, trigger point therapy, myofascial release, and cupping. We are passionate about providing patients with compassionate services to help them find relief from their injuries, as well as support the human body's natural recovery process. We are located just down the road from UCCS on the northeast side of Colorado Springs. You may call to schedule an appointment at any time and will be greeted upon arrival with welcoming arms.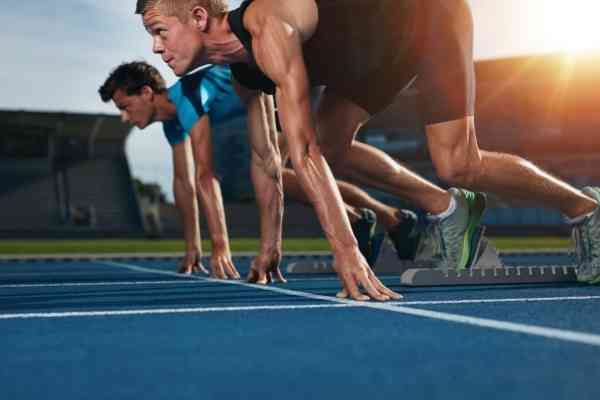 Pricing Table
Sports Massage
Massage therapy that is individualized to fit the needs of expecting mothers and the wide array of symptoms that can arise during pregnancy
Sports massage near me
At Revamp Sports Massage Therapy, we understand the importance of an active lifestyle. That's why we offer a variety of services to help you stay healthy and maintain your peak performance. We have the perfect treatment for you. Our experienced therapist will work with you to develop a custom treatment plan that meets your specific needs. We'll also provide you with advice and tips on how to prevent injuries and maintain your flexibility and core strength. So if you're looking for a reliable and affordable sports massage therapist, look no further.
Whether you're training for an upcoming competition or simply exercising to maintain your physical health, our service can help reduce the risk of injury while increasing your flexibility and range of motion. Our specially designed sessions are gentle enough for athletes at high levels of performance but also effective enough to meet the needs of casual exercisers. Treatment is best performed on a semi-regular basis and will improve the overall quality of your workout, helping you achieve better results over time. So whether you're looking to increase your strength or simply stay active as you age, our service is the perfect choice for all members of the family.
Massage therapy Colorado Springs
If you're recovering from an injury or simply want to experience the best massage in Colorado Springs, we're here to help. Our deep-tissue service allows us to reach deeper layers of muscle and tissue where a normal massage can't go. If you've ever had problems with low back pain or feel like your body is too tense, our deep-tissue massage services could be exactly what you need. Using a combination of long, smooth strokes and deep finger pressure, our massage therapist will help to increase the flow of oxygenated blood throughout your body. This can greatly reduce your recovery time from both acute injuries as well as chronic problems such as headaches and tight muscles. To learn more about our treatment options, or to schedule an appointment, please contact Revamp today. We proudly serve clients throughout Colorado Springs, including the surrounding areas of Falcon, Manitou Springs, Fountain, and Woodland Park. Whether you're looking to increase your strength or are recovering from an injury, we have the perfect massage service for you!
A local massage therapist to Colorado Springs!
Recover from injuries faster, and reduce the chance of reoccurance.
Best massage therapist in Colorado Springs
Revamp has been the premier choice for many athletes in Colorado Springs. We have a well-earned reputation for helping everyone from professional football players to high school volleyball stars get back to their sport in record time. Our technique is designed for each individual to provide the perfect level of pressure to reach deep within each muscle. Our process include a combination of Swedish, myofascial release, and trigger point techniques. This technique restores the proper balance between your muscles and their opposing muscles groups, which can speed up your recovery time. We also use a special type of massage called neuromuscular therapy, which specifically targets your nervous system. We use a very light pressure to mimic the movement of your nerves and nerve fibers in order to slow down the pain signals that cause you to feel sore and tired. By slowing down these pain signals, our bodies can produce more endorphins and serotonin which will naturally fight pain and boost energy levels. Finally, we use a variety of techniques that will help with your range of motion and flexibility. Our therapist would love nothing more than to meet you and get you going again so you can enjoy your time outdoors!
Reduce chronic pain with massage therapy
Do you suffer from chronic neck and back pain? Do headaches seem to be an almost daily part of your life? Then our services may be exactly what you need. While our treatment plan is designed to help the body recover from physical activity, our process specifically targets your pain points. We use long, smooth strokes with moderate to deep finger pressure in order to break up the adhesions that are causing your muscles to feel so tight and stiff. This will restore blood flow throughout your entire body and create a state of relaxation. If you want to improve your range of motion and flexibility, our services may be what you need. If you're interested in learning more about our treatments or how we can help you recover from an injury faster, please contact Revamp Sports Massage Therapy today to schedule an appointment. We proudly serve the surrounding areas of Colorado Springs.
Sports massage therapy in Colorado Springs!
Lets Connect!
We would love to hear your feedback or answer any questions you may have.