Revamp Sports Massage Therapist
in Colorado Springs
Colorado Springs' best massage therapist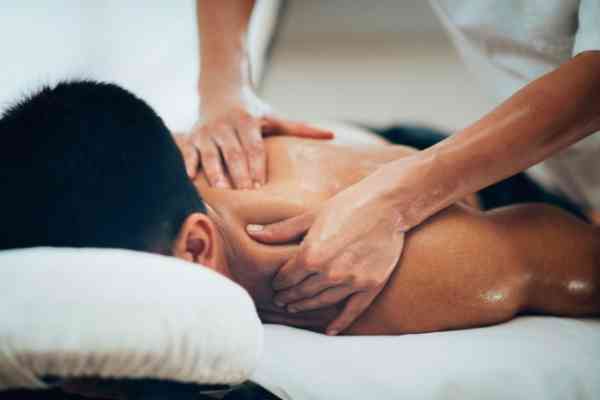 About Revamp
Revamp Sports Massage Therapy is one of the most trusted sports medicine care providers in the Colorado Springs area. Our attentive and caring massage therapist has studied with over 1150 hours at the Colorado Institute of Massage Therapy since 2001. With recognition as Winner of The Gazette's "Best Massage Therapist in 2010," our high attention to detail and friendly staff have allowed us to grow and become one of Colorado Springs' most trusted sports massage therapists near and far. We strive to provide the highest quality treatment and care for our customers because we understand the difficulties associated with recovery, and the hardships it can bring. With decades of experience navigating the journey to improving health and wellness, your treatment is our primary concern. Contact us today to learn more about how our massage therapy treatments can benefit you.
Sports massage therapy is a type of massage that is used to help athletes prepare for and recover from sporting events. It can be used to help relieve pain, tension, and stress, as well as to improve flexibility and range of motion. Sports massage therapy is typically deeper than other types of massage, and it focuses on the muscles and tendons that are used in sports. Sports massage therapy can be especially important for athletes because it allows them to exercise more intensely and recover after games, races, or other events. Athletes need their muscles to move fluidly without any tension or pain holding them back. Sports massage therapy is one way that they can keep their muscles in optimal condition. Sports massage therapy is usually done by hand, but some therapists also use equipment like vibrating machinery. Massages are given when the athlete is relaxed and fully clothed or in athletic clothing that can be easily removed. The therapist will work primarily on the areas of the body that are used in sports. Common problem areas are the neck, shoulders, back, legs, and feet. The therapist may also massage an athlete's arms or hands if they use them repeatedly during playing time.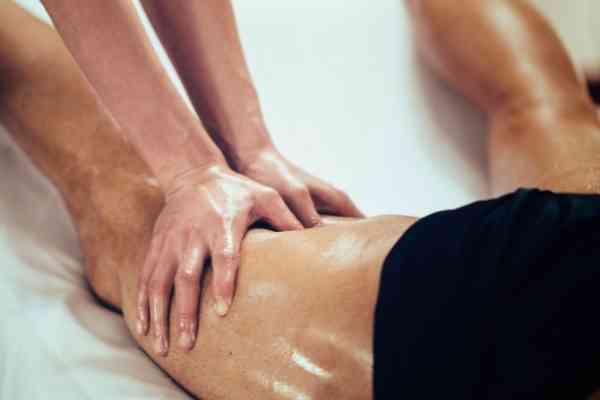 Colorado Spring's most trusted massage therapist for over 21 years.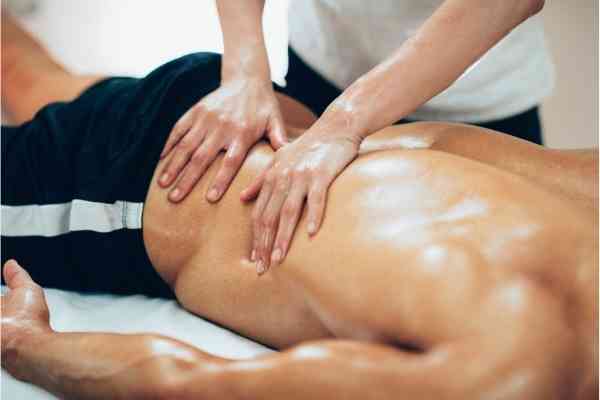 Expert sports massage therapy near you
The purpose of sports massage therapy is to release any tension that builds up in muscles after strenuous activity. Athletes can suffer from "sports fatigue," and sports massage therapy is a great way to get rid of built-up tension and pain. It can also increase blood flow, which helps muscles recover from strenuous activity. Athletes who work out on a regular basis should make sure they schedule time for sports massage therapy in order to keep their muscles healthy and in optimal condition. Massage helps with chronic pain by stretching tight muscles and relaxing the mind, which helps you feel less stressed and anxious. A few of the benefits of massage therapy are feeling more relaxed, better range of motion and flexibility, improved sense of well-being, decreased muscle tension in problem areas, enhanced energy flow throughout the body, increased metabolism, reduced stress levels, and it even boosts your immune system. It is important to choose a licensed, reputable massage therapist that uses safe methods. The benefits of massage therapy are great and there is no reason not to try it! You can greatly improve your health by adding massages to your routine. Massages work well for people who suffer from chronic pain, but even those without pain should give it a shot. Not only will you feel better physically, but also mentally. It is helpful to point out any problem areas before the session begins. The amount of time should depend on your comfort level and goals for the therapy. If this is something that interests you, contact Revamp Sports Massage Therapist in Colorado Springs today to learn more about our treatment options.
How long should a sports massage last?
Our massage sessions typically start with our sports massage therapist asking you about any injuries or pain you may be experiencing. They will then ask you what type of massage you would like, and get a thorough understanding of any previous injuries or surgeries you may have experienced, as well as any treatments you are already undergoing to ensure that they can curate the best experience possible, so the session begins with a discussion of the reason for the massage. It's important to know what you're looking to get out of the massage so that it can be tailored specifically to your needs. A sports massage will help release tension in the muscles, increase blood flow, and stimulate muscles surrounding all sides of your joints. The therapist may also use dry needling or hot pack treatments if necessary. Most sessions last around an hour, but you can always ask the therapist to spend a little more or less time on certain areas. During this time, the therapist typically uses some warm towels on your back and neck at the beginning and end of the session to create a sense of relaxation. Massages feel different for everyone. Some people prefer deep tissue massages, while others prefer relaxation and soothing techniques such as Gua Sha or reflexology. Some massages will be more intense than others, so it is important to have in mind what it is you are looking to achieve. Once your muscles start to loosen up, it can feel amazing to have your skin rubbed, so it is important to inform the therapist what areas you need them to focus on. Just like any other treatment, there are numerous health benefits associated with massage therapy. As an effective means of stress relief and self-care, as well as a great injury prevention technique, it is no wonder so many people choose to incorporate regular massages into their wellness routine. Revamp Sports Massage Therapy strives to be the best sports massage therapist and care provider in Colorado Springs to help guide our customers to a successfully healthier lifestyle.
When should you get a sports massage?
There are different types of sports massage therapy that you can choose from. Swedish massage is a light and gentle form of massage that is perfect for relieving stress and tension. If you are experiencing more chronic pain, then you may want to consider a deep tissue massage. This type of massage is designed to target the deeper layers of muscle and connective tissue. It can be a bit more intense than a Swedish massage, but it can provide significant relief from chronic pain and help with the recovery process for any sports-related injury. At Revamp, we specialize in sports massage, which encompasses a variety of techniques to help rehabilitate and restore health to areas that have suffered injuries.
In a deep tissue massage session, the therapist uses more pressure to target the deeper layers of muscle tissue that have suffered an injury or tightness from various activities. The therapist will work tight areas from your muscles and help to relieve pressure and pain. Deep tissue massage can be a great option for those who have chronic pain, as it may provide longer-term relief from the pain you are experiencing. During a deep tissue massage, concentric or trigger point therapy is often used to help reduce these deeper tense areas in your muscles. Neuromuscular massages are common for many people who are rehabilitating an injury, too. They help send nerve impulses to the brain and other parts of the body such as the nerves, glands, and organs. These massages can be great for joint pain relief and reducing inflammation in the muscles, especially in areas that suffer from old injuries. Studies suggest they may also help to improve your circulation, which can reduce your overall muscle tension and pain symptoms and improve function in the brain. Relaxation and recovery are a crucial part of an active lifestyle, and incorporating a sports massage from our expert therapist at Revamp Sports Massage in Colorado Springs will provide the relief and recovery you need from an active lifestyle.
Will a sports massage get rid of knots?
There are a few things that you can do to make sure that you get the most out of your massage experience. First, try to relax and let go of any stress or tension that you may be feeling. Second, make sure that you communicate with your therapist about any areas of concern. This includes trouble spots and specific pressure preferences. Third, drink plenty of water to flush toxins out of the body after your massage. This is an important step because as the tissues of your body are being stimulated, they are also releasing toxins. Finally, it is often recommended that you practice deep breathing exercises before and/or after your massage to prevent too much tension from returning once you leave. You can also try practicing mindfulness or meditation to help your body stay in balance after the massage. While Swedish massage is more appropriate for short-term relief, deep tissue massages are recommended for more chronic pain and sports injury prevention. Deep tissue massages can help to release trigger points or areas of your body that feel like they have knots in them. These trigger points are actually areas of the muscles where some tightness can remain even after the rest of your muscles have relaxed. Trigger points are often found near joints and major muscle groups. A deep tissue massage will help to loosen these areas so that they don't cause pain for you anymore during your athletic excursions.
Adding some breathing exercises, mindfulness, or meditation to your massage therapy session can also be a great way to relax and de-stress. As you focus on your breath and practice staying in the moment, it can help to reduce the physical symptoms of stress such as muscle tension and headaches. The goal is to try to take slower, deeper breaths when you feel tense and allow your muscles to release when you exhale. Even if only for a few minutes after your massage, you are likely to feel much more relaxed and refreshed. After your massage is complete, make sure that you drink plenty of water. Water has many benefits for the body including helping to flush toxins out of your system. It can also help to reduce inflammation in tissues that were just worked on and promote faster healing. A good rule of thumb is to drink at least one extra glass of water for every half hour that your massage lasted. This means if you had a 60-minute Swedish massage, you should drink ten 8 ounce glasses of water in the next 24 hours. Sports massage therapy is beneficial for almost everyone. When it comes to pain relief or stress relief, Freyja Massage and Pilates has navigated the healing process for countless happy customers over the last 21 years in Colorado Springs. Contact us today to schedule your consultation and start treating yourself to the relaxation you deserve!
Does sports massage help recovery?
Deep breathing exercises can help you get the most out of your massage. Taking a few deep breaths will help to oxygenate your blood and loosen up any tension that you may have built up. It's also a great way to relax your mind and body after a massage. We recommend staying in the same position for a few minutes to let your mind and body get used to being stretched out. Simply relax, focus on your breathing, and allow the body to do what it does best. That will allow energy to flow freely through you, which is always a good thing.
Adding some mindfulness or meditation after a massage can really help you to get the most out of it as well. When you're in a state of mindfulness, you're completely present and aware of your surroundings. This can help you to focus on the sensations that your body is feeling after a massage, which can be incredibly relaxing. We have found that it helps to keep the body in balance after being stretched out and worked. If you're not sure how to meditate, there are plenty of resources online that can help you get started, or you can simply speak with our therapeutic experts at Freyja Massage and Pilates in Colorado Springs for advice and tips on how to incorporate this technique into your health routine.
As with any physical activity, it's important that you take the time to stretch your muscles before and after a massage. Doing so will allow your body to feel more relaxed when being worked on, which is always a good thing for you and your sports injury recovery. It opens up tight areas of the body that may have been neglected, and it also helps to improve circulation, which is important for your overall health and wellness. Taking a massage takes practice and time, but you'll be surprised by how many health benefits come from the process. Allowing someone else to work on your body can do wonders for stress relief and physical relaxation, two things that everyone could use more of!
Massages are a great way to relieve stress and feel refreshed. With so many types of massages, you'll be able to find one that suits your needs perfectly! We encourage everyone to try out this sports massage treatment because the benefits create a lasting effect in the body that can be felt. At Freyja Massage and Pilates, 21 years of experience backs our mission to provide relief and health guidance for people from all walks of life. The driving tenets of compassion and dedication that compose the backbone of our service are evident in each and every moment we spend with our customers trying to help and guide them successfully back to a healthy and pain-free life. From our hands to your soul, Freyja Massage and Pilates is here to help.
Lets Connect!
We would love to hear your feedback or answer any questions you may have.