Sports Massage Therapist in Colorado Springs
Revamp Sports Massage Therapist is a leading massage therapy center in the Colorado Springs area. We specialize in providing quality care for those who need it most, whether it's injury prevention or a desire for a relaxing massage. Whether you need a quick fix or long-term treatment, we will make sure that you are cared for with professionalism and love. At Revamp, we offer various services including neuromuscular massage for sports injuries, Swedish massage for relaxation and stress relief, hot stone therapy for relaxation and pain management, prenatal massages to help with morning sickness or discomfort from pregnancy-related, deep tissue massage for tension relief in the neck and shoulders. In addition to our therapeutic massages, we also offer private Pilates classes taught by an expert instructor. Pilates classes can provide many benefits to those who attend them regularly. Pilates improves strength, flexibility, and coordination. It can also help to improve posture and breathing. In addition, Pilates is a low-impact exercise, which makes it a good choice for people who are new to exercise or who have joint pain. Pilates classes are typically offered in a group setting, but our studio offers private lessons in an individual setting for a more intimate and personalized session.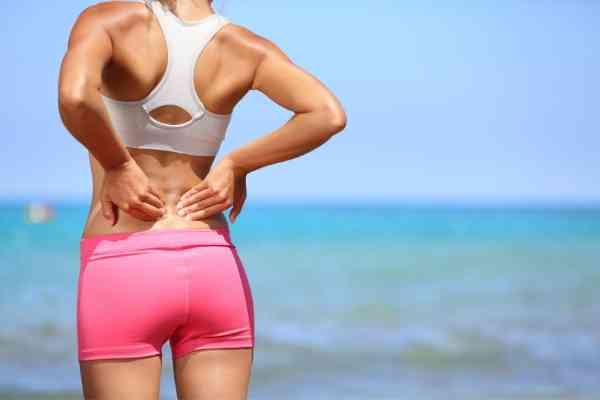 Pricing Table
Revamp Packages
Massage therapy for every individual is custom-tailored to suit your specific needs
How do I find the right massage therapist?
When you are looking for a massage therapist, it is important to find someone who will be able to meet your needs. You should consider the type of massage that you are looking for, as well as the therapist's experience and training. It is also important to find a therapist who is licensed and insured. Revamp Sports Massage Therapy is a fully licensed massage therapy studio in Colorado Springs with over 21 years of experience in providing quality care to customers in need. Whether you need a quick fix or long-term treatment, Revamp is committed to providing professional expertise with care and kindness. We offer several different types of massage therapy, including Swedish massage, sports massage, deep tissue massage, prenatal massage, myofascial release, hot stone massage, Gua Sha, cupping, trigger point therapy, Psoas release, and lymphatic drainage. We also offer Pilates in a private setting with a personal instructor to help guide you. At Revamp Sports Massage Therapy, we believe that each person's message should be tailored to their individual needs. We will work with you to create a treatment plan that meets your specific needs.
What makes a Revamp Sports Massage Therapist so unique?
Revamp Sports Massage Therapy is unique because we offer a variety of massage therapies and pilates instruction. We have over 21 years of experience in providing quality care to our customers. We are well known for our ability to provide targeted, personalized treatments that meet the unique needs of every client. From injury rehabilitation to day-to-day stress relief, we have a wide selection of modalities to choose from. In addition to our outstanding service, Revamp Sports Massage Therapy is also deeply committed to providing customers with affordable prices. Our knowledgeable staff will work hard to make sure that you get the treatment you desire at a price that you can afford. We take pride in making sure that our customers leave satisfied with both their experience and the cost of the treatment. With Revamp, you don't have to make your health a luxury or pay for expensive memberships. Our passion is to see people feel their best, inside and out. We want you to get the most out of your wellness routine. We also offer a wide range of treatment options, which is why we are able to treat our customer base with such incredible care. Many customers come to us because they need a total body revamp, and we help achieve it.
Contact us today for a sports massage therapist you can trust!
Colorado Spring's best sports massage therapist.
Colorado Spring's best Massage Therapy
With a motivated and dedicated team, we strive to use our skills and knowledge to provide quality care for those in need of it most. We serve as a place of refuge from emotional, physical, and spiritual stress. Whether you are looking for relief or long-term prevention treatment, we will make sure that you are cared for with professional expertise. We understand that everyone's needs are different and we offer a variety of services to meet those needs. Our massage therapist is highly skilled and qualified to help you feel your best. With a Revamp Sports Massage Therapist, our goals are to provide a comfortable and empathetic atmosphere that promotes relaxation. We understand that many factors can be involved in your health problems, and we aim to help you with the best tools available. It is our belief that massage therapy should make up a part of everyone's wellness program.
We take pride in offering a variety of therapeutic treatments to fit your individual needs. Staff members here are committed to providing superior service through individualized care. Our massage therapist is dedicated to educating our customers on the benefits of therapeutic bodywork. We provide a tranquil atmosphere for your safety and comfort during treatment. We want you to leave feeling renewed, relaxed and better. Massage Therapy is an important part of overall health care. The benefits are endless when massage therapy is utilized in conjunction with other medical or wellness practices. We believe that the mind, body, and soul work together to maintain complete wellness. Our clients look forward to their time at our sanctuary. Our location is private, clean with fresh linens and soothing music playing in the background. If you're looking for a massage therapist in Colorado Springs, feel free to give us a call today! As you can see, Revamp is a leader in the field of massage therapy. We are not only committed to meeting your needs with exceptional customer service, but we go above and beyond by providing an array of services for all different kinds of people. Whether you need regular treatments or just want to try out some new techniques that have been shown to help relieve pain, we have got you covered! If you're looking for deep tissue massage in Colorado Springs, look no further than these experts. Not only can we provide relief from chronic discomfort on both muscular and skeletal levels, but our staff members are also happy to answer any questions you may have about your treatment process.
Massage Therapy in Colorado Springs
Revamp has been providing massage therapy services since 2001 and is a certified Massage Therapist with 1150 hours of experience at the Colorado Institute of Massage Therapy. Our passion lies in healing people by offering them relief from their pain through therapeutic touch-based practices like Swedish or deep tissue massages! With recognition as winner of The Gazette's "Best Massage Therapist in 2010", we are very passionate care providers who strive to help those in need. Revamp massage therapists feel a deep responsibility to help people heal. We have been working with physical therapists and chiropractors for many years, completing our certification in Pilates as well as opening up the clinic we currently run. With an interest that is both practical and natural – Joseph Pilates' quote "movement is healing" inspires us at our core. One thing's certain–being active gives you plenty of experience on how difficult it can be when your body needs total rehabilitation after injury or surgery. As people who have been through multiple surgeries, teaching people how important it can be for their well-being when they are mobile is one of the most important things to us.
Sports massage therapy in Colorado Springs!
Lets Connect!
We would love to hear your feedback or answer any questions you may have.